Best Sims 4 Expansion Packs: RANKED (2022)
Deciding on the best Sims 4 expansion pack is one of the most debated current topics, which adds new worlds to the game and has better gameplay, which adds new tricks, jinx, and flirtatious drinks. Luckily our Sims experts at WhatIfGaming have spent hours playing them, so you don't have to – unless you want to, of course.
Here's our ranked list of the best Sims 4 expansion packs!
1. Seasons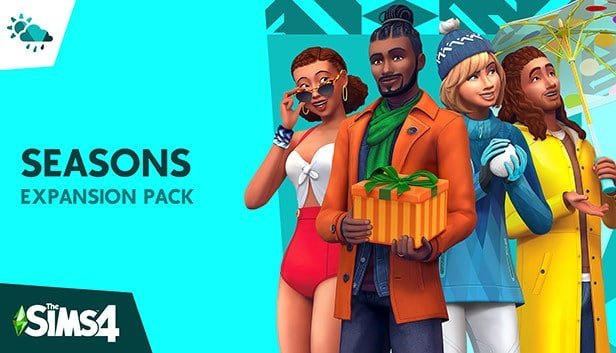 Our number one expansion pack is the Sims 4 Seasons. This is the best pack as it doesn't just add seasons but changes the entire base game. Sure, you could argue that most expansion packs do so. Still, seasons become a universal experience, regardless of what expansions and packs you have installed. It doesn't add a new world to the game but changes your existing worlds.
With the seasons, this expansion brings festivals and holidays like New Year's Eve and Harvestfest. To complement this, we see a ton of season-related activities like playing in the rain, raking leaves or building snowmen. Not to mention that Build/Buy gets a significant overhaul, including a massive selection of holiday-related items and themes.
The Sims 4 Seasons lets you play with life in a whole new setting, allowing for new gameplay and new stories. It deserves our number one spot, hands down.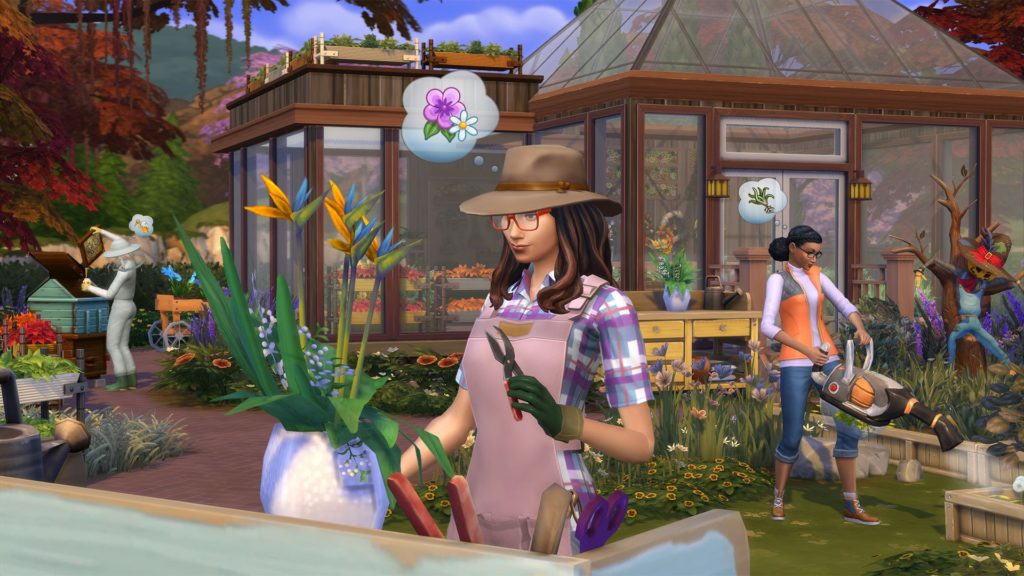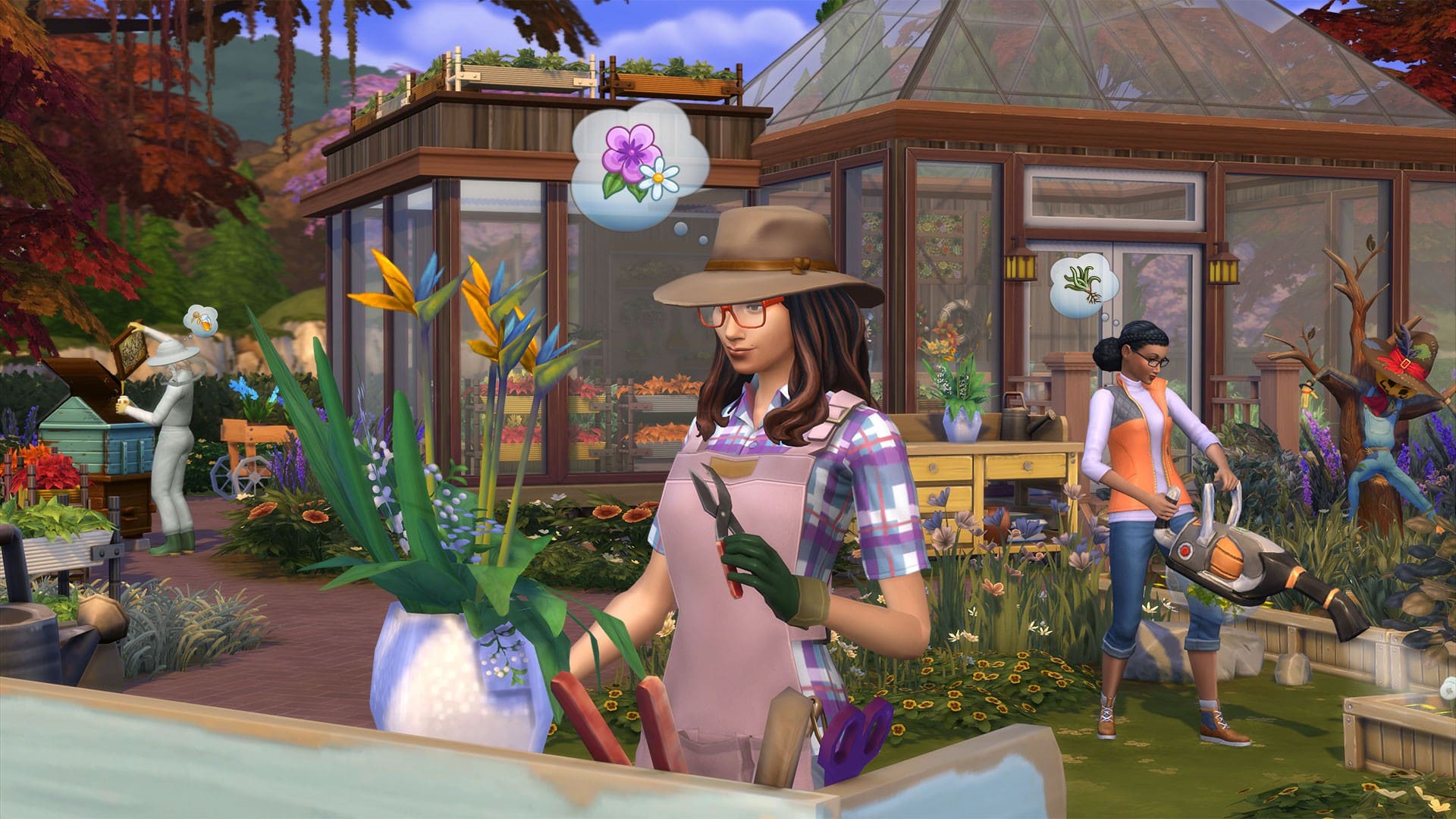 2. City Living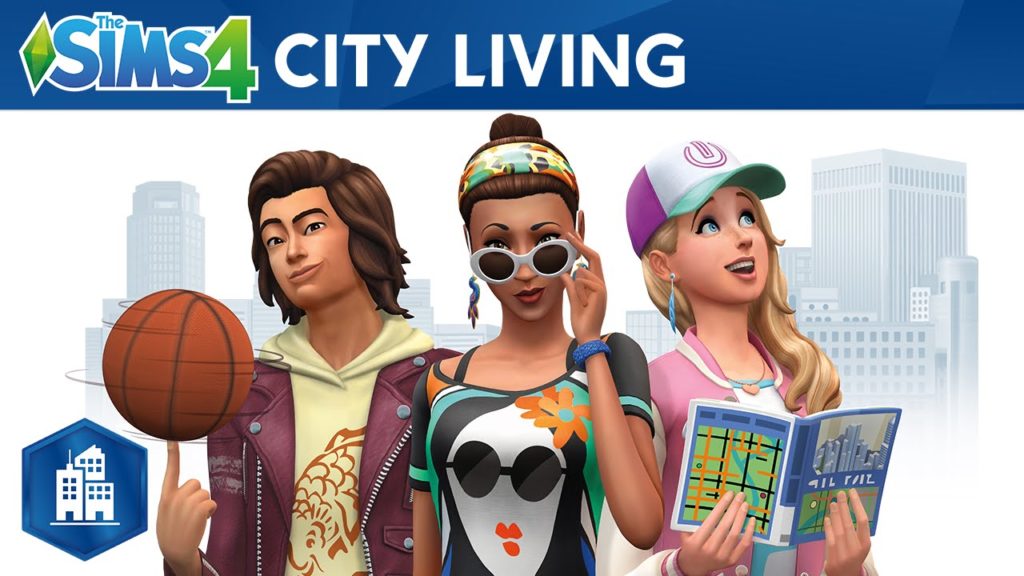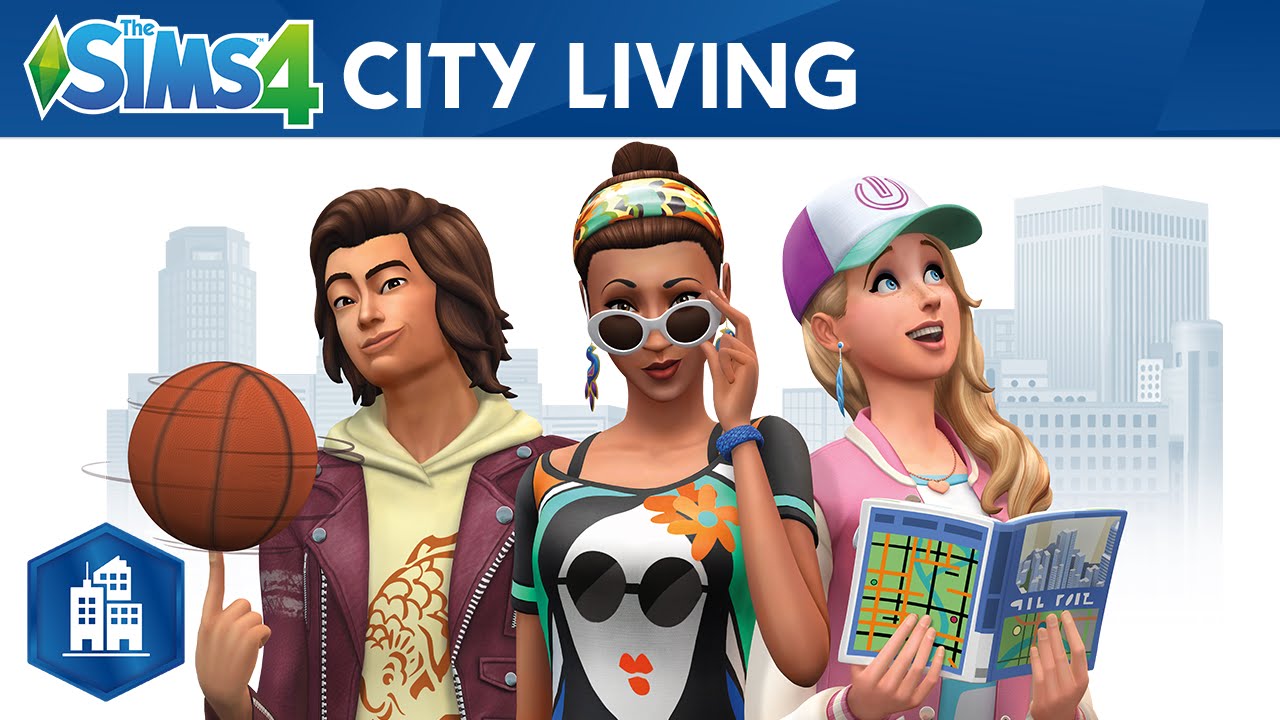 Welcome to San Myshuno, the new world in the 2nd best Sims 4 expansion pack: City Living. If you've wanted to experience city living and apartment hunting in the Sims, this expansion pack is for you. You get to choose between four neighbourhoods – you can choose to live in the art quarter or spend your riches by renting Uptown penthouses. In addition to city life, the expansion pack adds bars, murals, cultural festivals and new careers. You can now follow the career path of a social media influencer, art critic or politician.
The Build/Buy mode is spectacular, filled with industrial fittings, colours, class and style. The CAS is no different, bringing in new outfits that are fit for the richest of the rich. We have to say, the busy atmosphere of the city streets gives this expansion pack a quality you won't find in any other. It definitely deserves to be near the top of our list.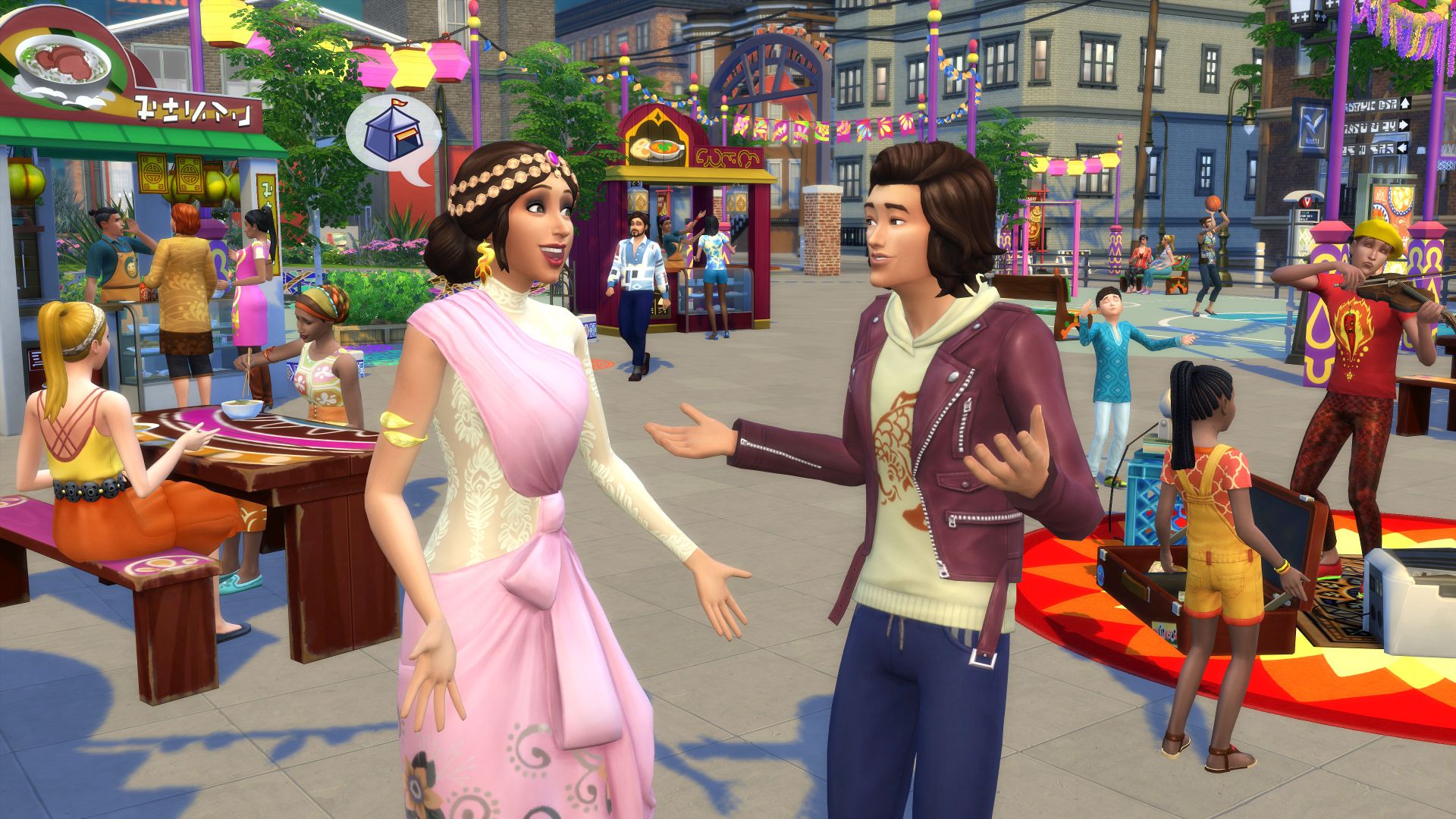 3. Discover University
Discover University is one of the most extensive Sims 4 expansion packs we've seen in a while. It's the best expansion pack for young adults and those Sims looking for further education other than high school. However, watch out; it's trickier than it seems. The pack is tailored toward the entire University experience, from University outfits to parties and drinking/juice games. You can join clubs or even participate in college events. However, don't forget to balance your social and academic life; otherwise, you can say goodbye to those A+ scores.
The pack brings degrees in the arts and STEM fields and adds items such as the research machine. It also introduced the Roommate system, which allows your Sim to share apartments and residential lots with roommates. The most significant backlash to this expansion pack is its prohibition of stoves and ovens in dorm rooms. However, some mods can fix that pretty quickly.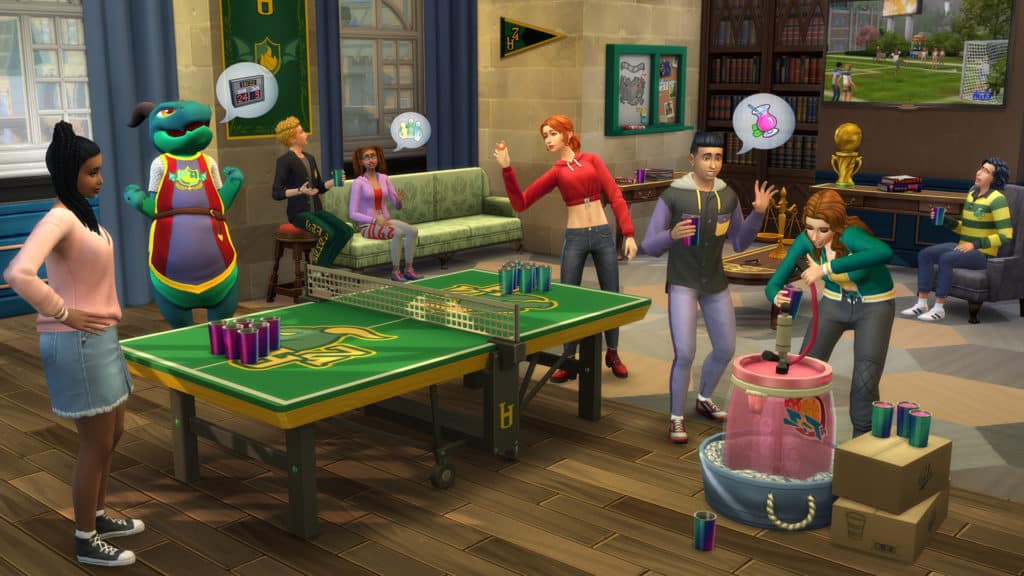 4. Eco Lifestyle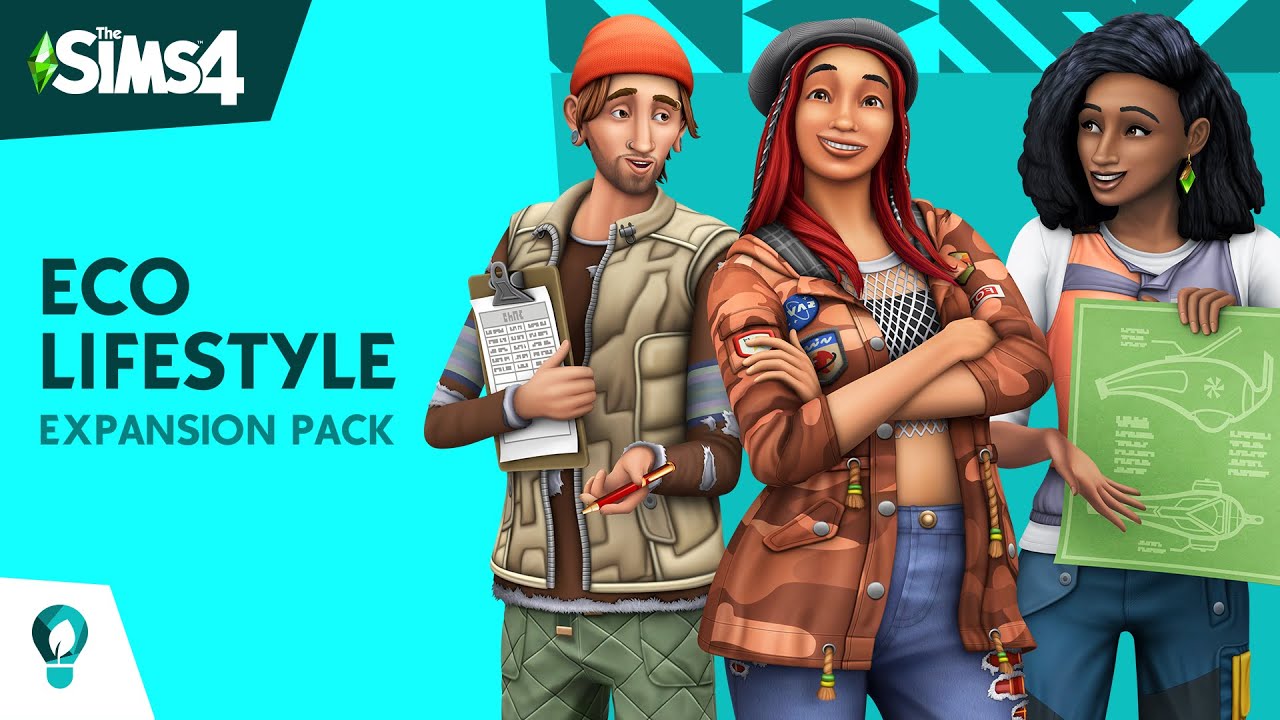 Eco Lifestyle is the first Sims 4 expansion pack to bring sustainability into the game. The best part is that you can build eco-friendly homes, and it adds changeable community lots. It combines real-world issues of environmental decay and climate change into the game – causing your world to become smoggy or clean. Your Sim needs to improve the new world of Evergreen Harbour by becoming a green activist and improving the world's eco-footprint.
The pack is far more versatile than expected and adds exciting new gameplay and items to the game. Community lots are lots that can be changed by the Sims around town. They vote on what the community needs most, and the lot will change into a creators space or a community garden, depending on the vote. This Sims 4 expansion pack is best for eco-lovers and adds activities such as fabrication and candle-making.
5. Cats And Dogs
Cats and Dogs is number five on our best Sims 4 expansion packs list. In the new world of Brindleton Bay, your Sims can now own cats and dogs, become a vet or own a Veterinary clinic. In addition, this pack's Build/Buy mode has a Hamptons aesthetic that adds a beach vibe that we don't see in any other pack. It's the best animal expansion pack we've seen in the Sims, and the pets are highly reflective of real life.
There are great customisation options for cats and dogs, allowing you to change everything from their breed to painting their coat. However, the only downside highlighted by the community was the lack of pet clothing and supplies. This can be fixed by buying an additional pack, My First Pet Stuff, but it should have been included in the expansion pack in the first place.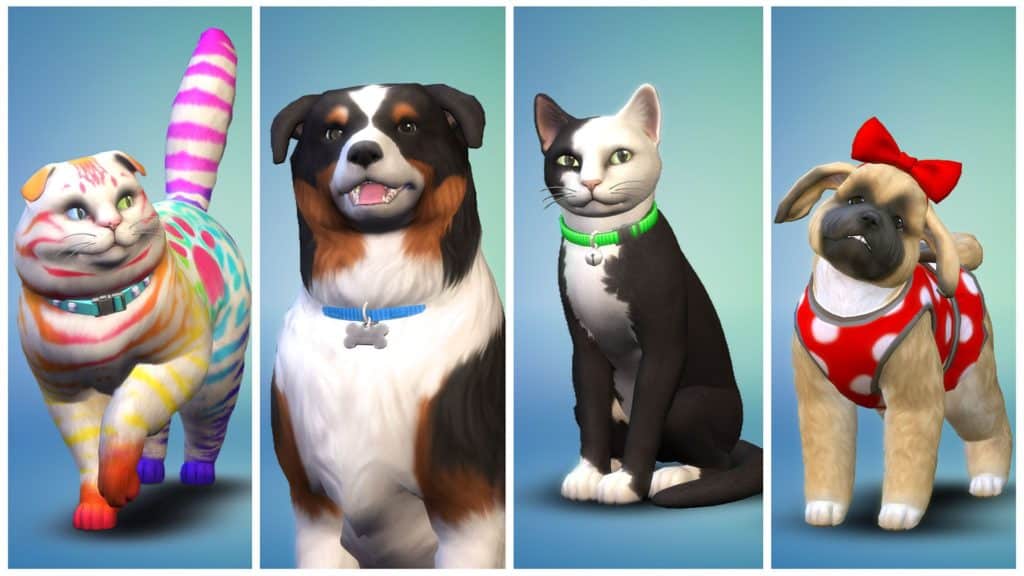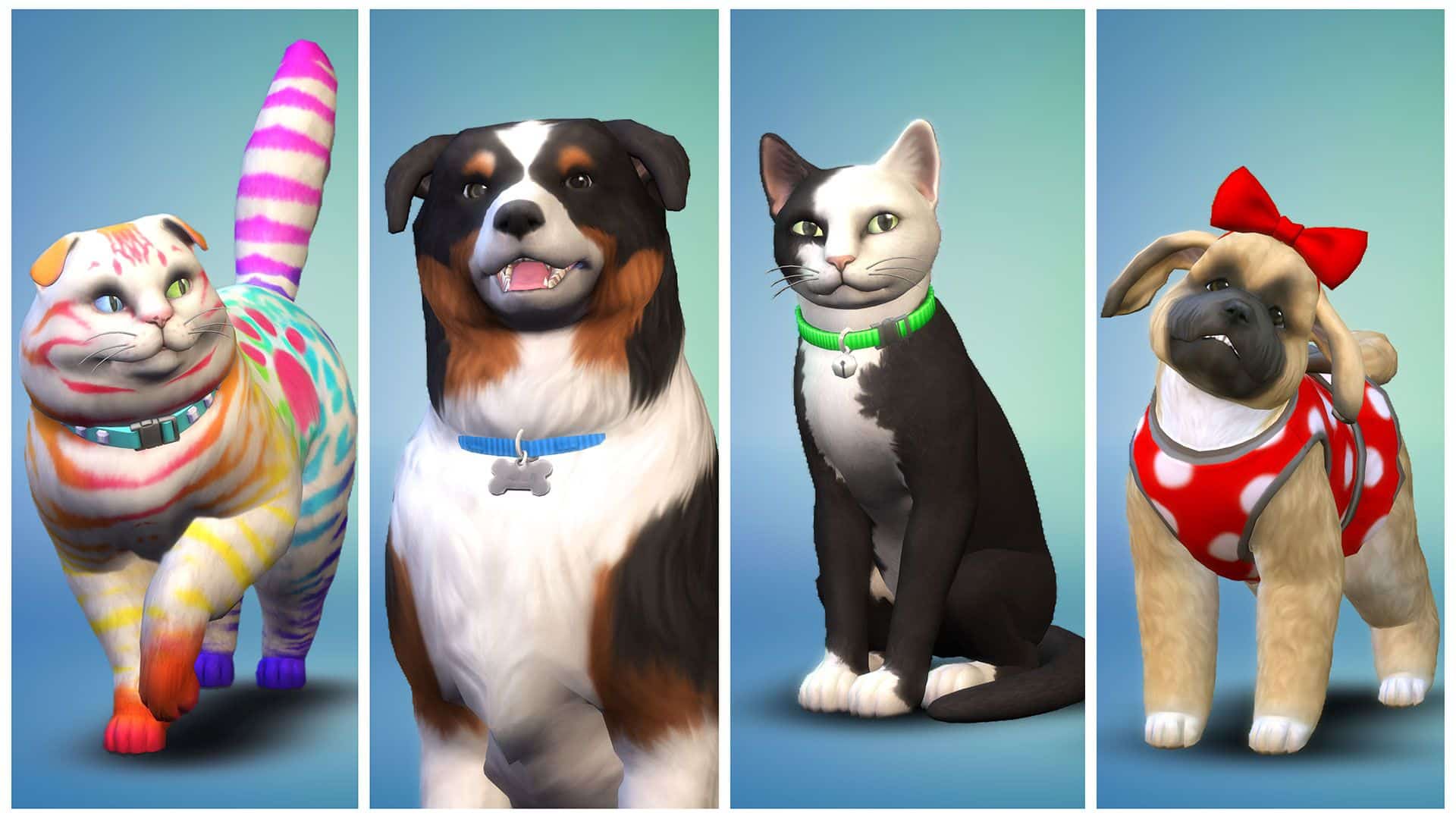 Island Living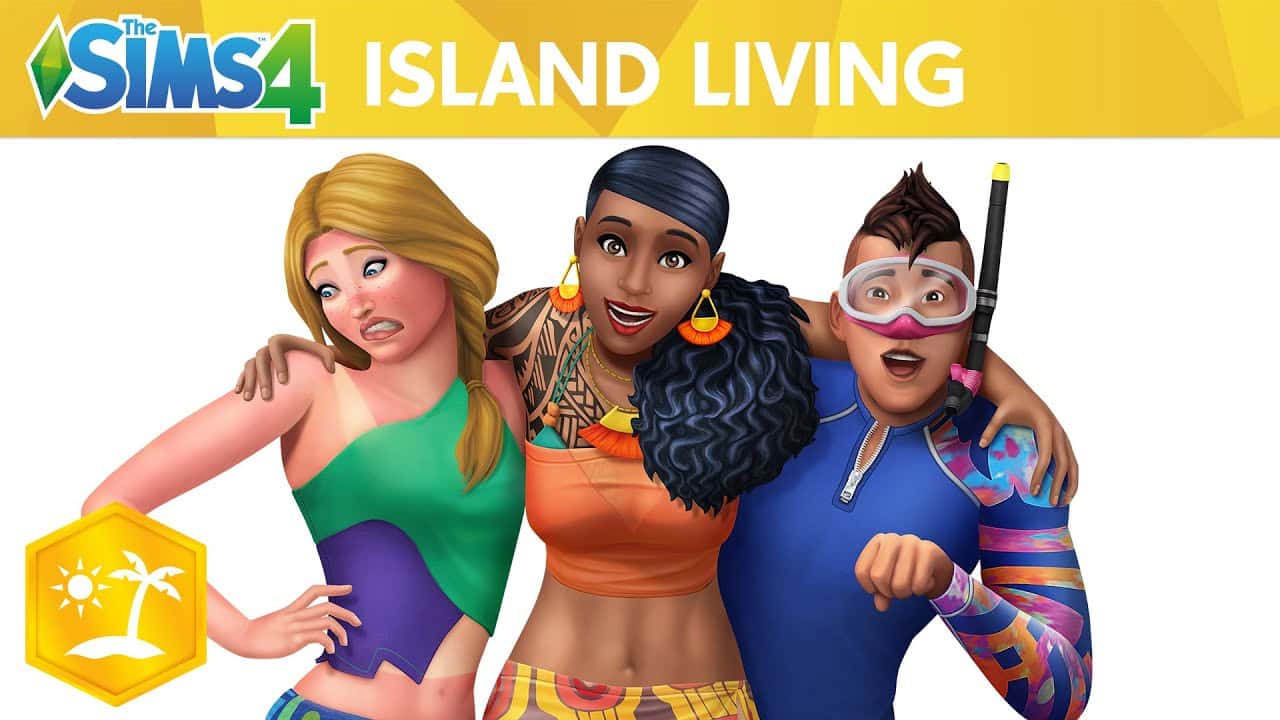 Image Via EA Games
Halfway through our list of the best Sims 4 expansion packs is Island Living. While this pack is often seen as the black sheep of all the expansions, it still adds some great experiences. Concepts like conservation and off-grid living are added to the game, and a new occult Sim – mermaids! Island living is another pack that brings a new culture to the Sims and an enchanting world to explore. But unfortunately, the expansion pack lacks depth, causing it to fall flat. Oh, how we miss Island Paradise from the Sims 3.
The new island world of Sultani is based on Pacific Islander culture and Hawaiian islands. You can now explore the ocean, beaches, and even a volcanic landscape. However, there are some negative pointers about the pack. For example, it's too easy to become a mermaid, and there are barely any perks, unlike other occult Sims. However, if you're looking for an ocean swim, a dive or a tan, this expansion pack is for you!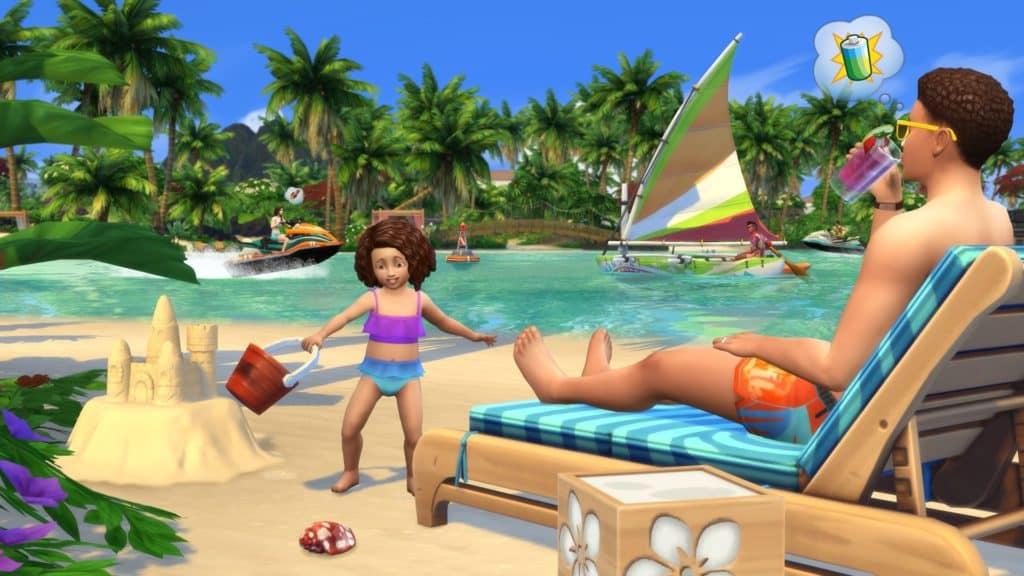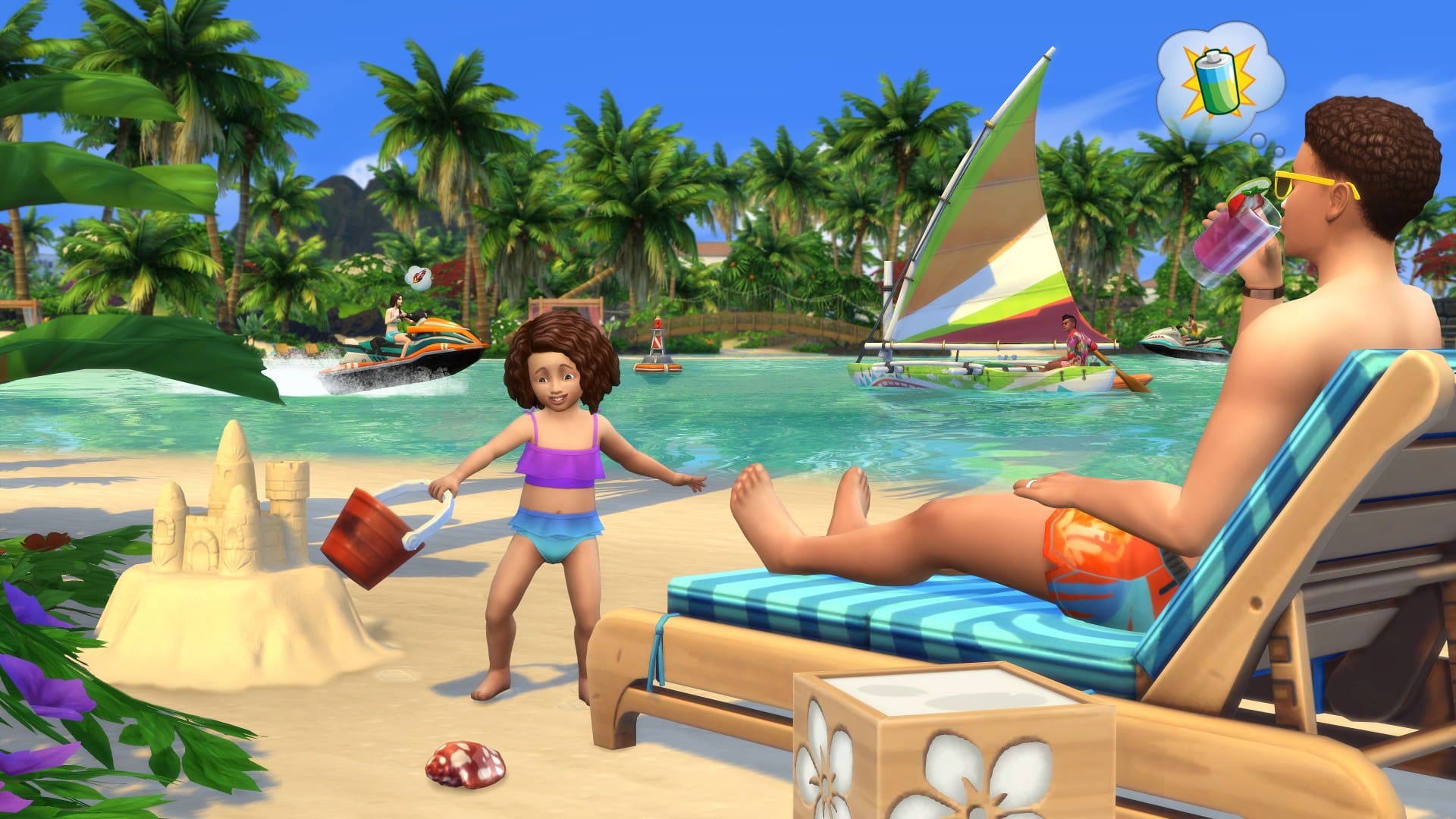 I
7. Cottage Living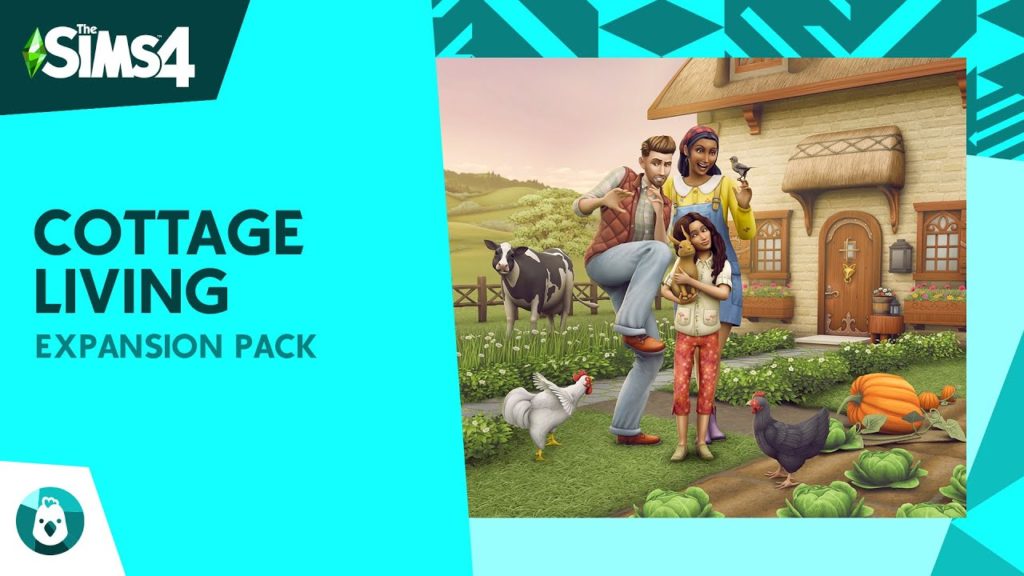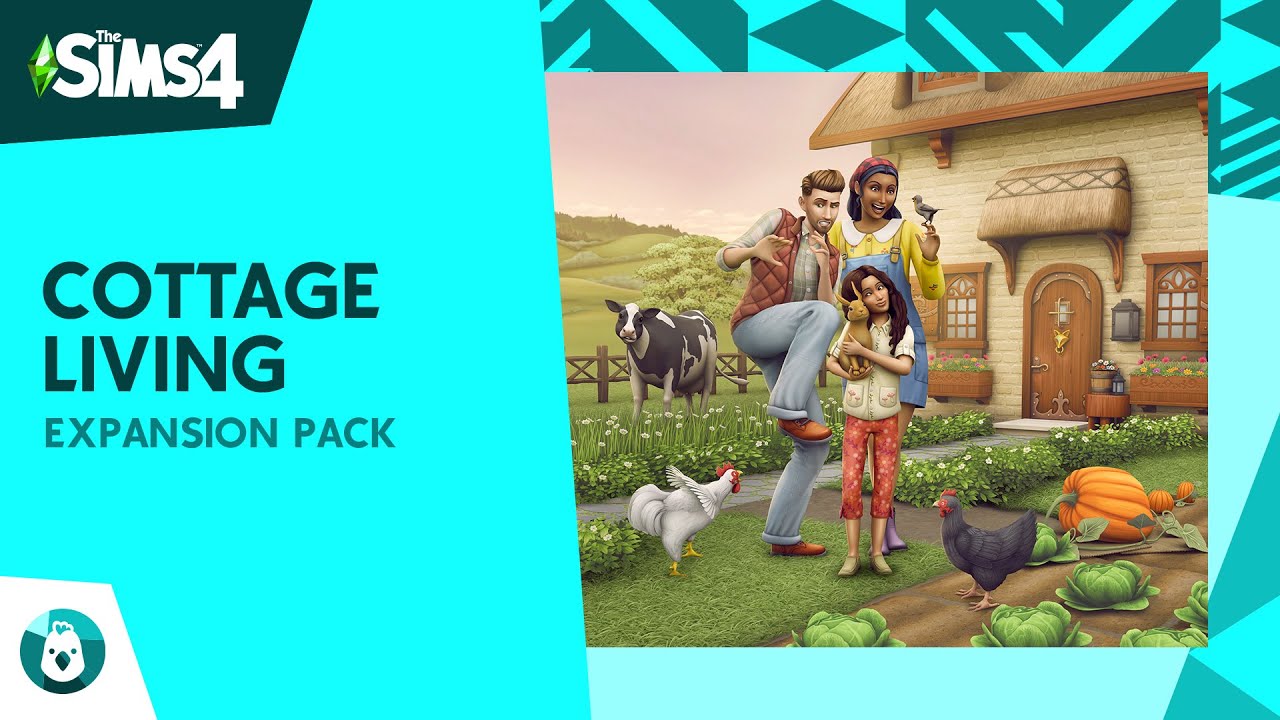 Im
You might have noticed EA's trend of releasing 'Living' Sims 4 expansion packs by now. Cottage living is one of the best packs we've played. However, it's ranked 7 on our list for several reasons. While it adds the new world, Henford-on-Bagley, the gameplay is based on farming and domestic animal caretaking. It's not everyone's cup of tea. And while it adds new exciting challenges and quests, it just doesn't beat the other packs on this list.
To find out more about the Sims 4 Cottage Living, you can check out our full article here. We delve into detail and share everything you need to know about the expansion pack.
Image
8. Snowy Escape
Image Via EA Games
Snowy Escape is a Sims 4 expansion pack that's absolutely stunning regarding graphics and cultural representation. It adds new activities like snow sports and a new world to explore. However, it's often been described as a one-trick pony. For example, once you've been to Mt. Komorebi (the new world), you don't really have a need to go back. However, don't underestimate this pack, as it still brings much action and fun into the game.
To find out more about the Sims 4 Snowy Escape, you can check out our full article here. We delve into detail and share everything you need to know about the expansion pack.
9. Get Famous
Lights, Camera, Action – Get famous! That's precisely what this Sims 4 expansion pack is all about. If you've wanted your Sim to get noticed in public, join an acting career or simply rake in the Simoleons, this is the best pack for you. Del Sol Valley is the world that comes with this expansion pack and is filled with celebrity life. However, other than exclusive bars and super glam mansions, there's not much to it. It's a tiny world with few open lots – leaving us to consistently choose other worlds over Del Sol Valley.
That said, watching your Sim get famous from just about anything is pretty fun. You can become a profound artist, established author, or even a superstar actor. Increasing your fame will give your Sim perks that are fun to play around with. As for Build/Buy mode, there are some charming building items to play around with and new styles to build with. In addition, there are new glam outfits and costumes on the CAS menu. We recommend this pack if the spotlight is something your Sim has been craving.
mage Via EA Games
10
10.Get To Work
Get to Work was the first time players could join their Sims as they went to work as a Doctor, Detective or Scientist. While doing so, you get to choose what your Sim does, how hard they work and what the outcome of their work day will be. It's a lot of fun and much better than waiting for the day to pass by. However, over time, this Sims 4 expansion pack becomes repetitive. The gameplay becomes stale as there are only so many ways to complete a job, and there's little to no replay value.
However, it brought some fantastic industrial-styled items to Build/Buy, thanks to the scientist career. In addition, it was the first expansion pack to introduce an occult Sim to the game: the Alien. And lastly, it introduced the ability for players to run their own retail stores. Get To Work is ranked so low because it doesn't really bring anything new to the game. While it's a great Sims 4 expansion pack, it's not the best.
11
11. Get Together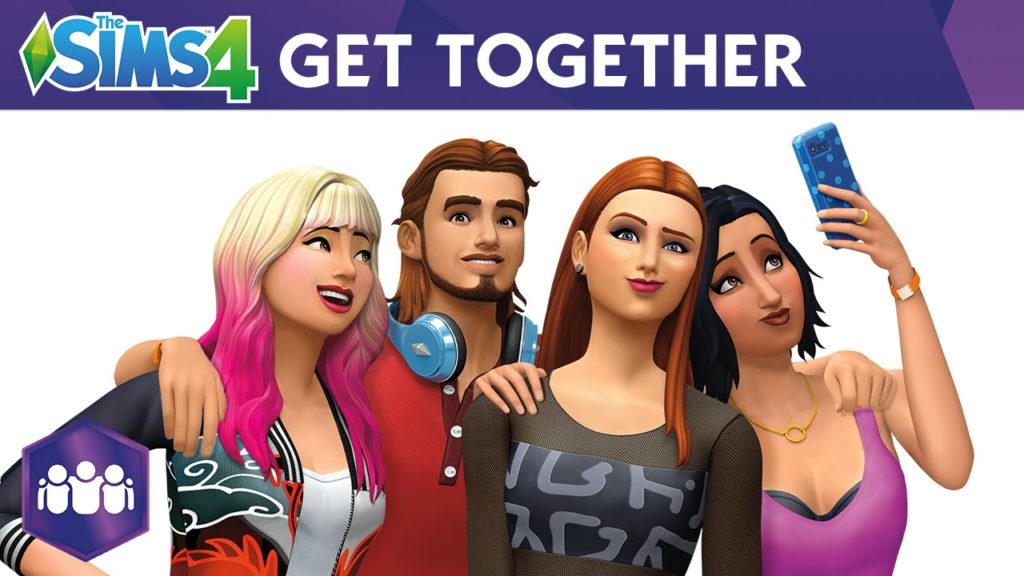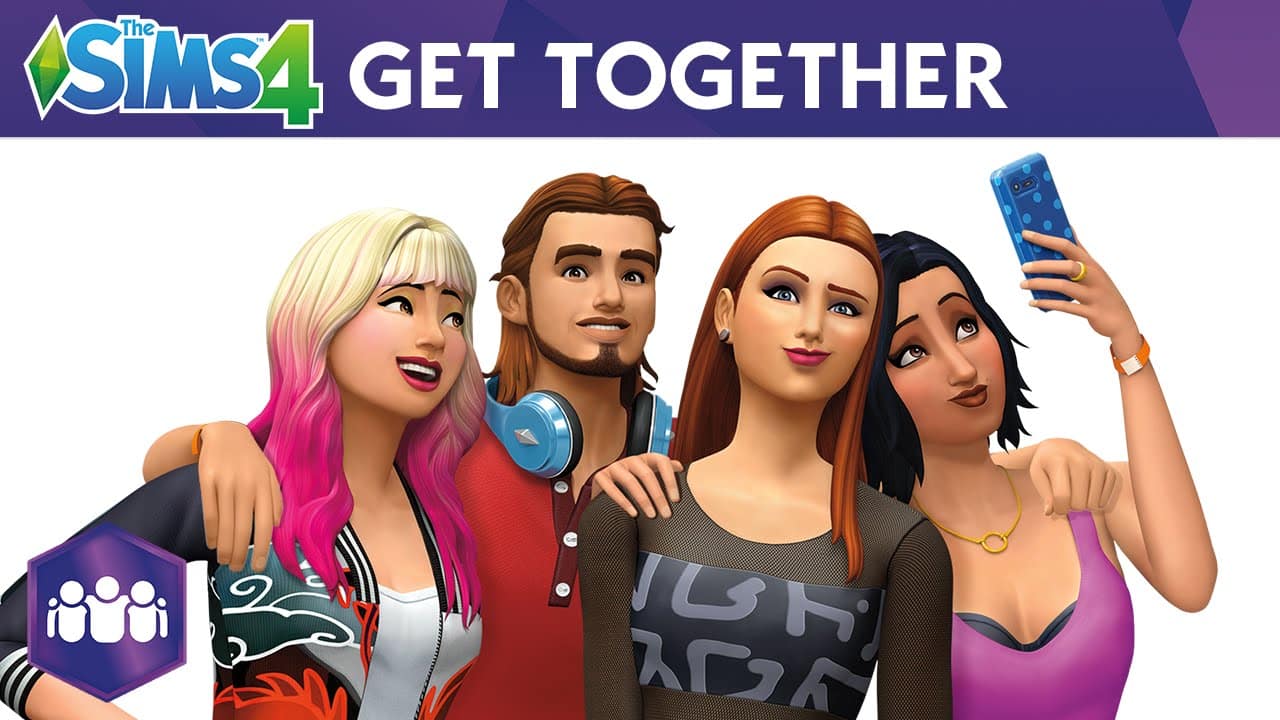 Image Via EA Games
Get Together introduces the whimsical world of Windenburg. This new world is filled with European vibes and cafes. However, Get Together is 11th on our best Sims 4 expansion pack list because we never use it. The world is stunning, and the expansion pack adds groups to the game, but these are mechanics that we never use. The idea of clubs in the Sims 4 is excellent, and having the ability to arrange a group of Sims to get together and hang around is fun. However, the expansion pack lacks depth beyond the club system compared to other expansion packs.
But, having clubs in the Sims 4 is pretty fun. It allows you to gather a group of 8 Sims or less and enjoy an activity together. Go to a bar, park, or any lot together as a group and hang out. If you do activities your club likes doing, you gain club perks. You can also be selective about who's in the club and your dress code. Lastly, you can decide which activities and behaviours are encouraged and discouraged. If you enjoy socialising in the Sims 4, this is your best expansion pack.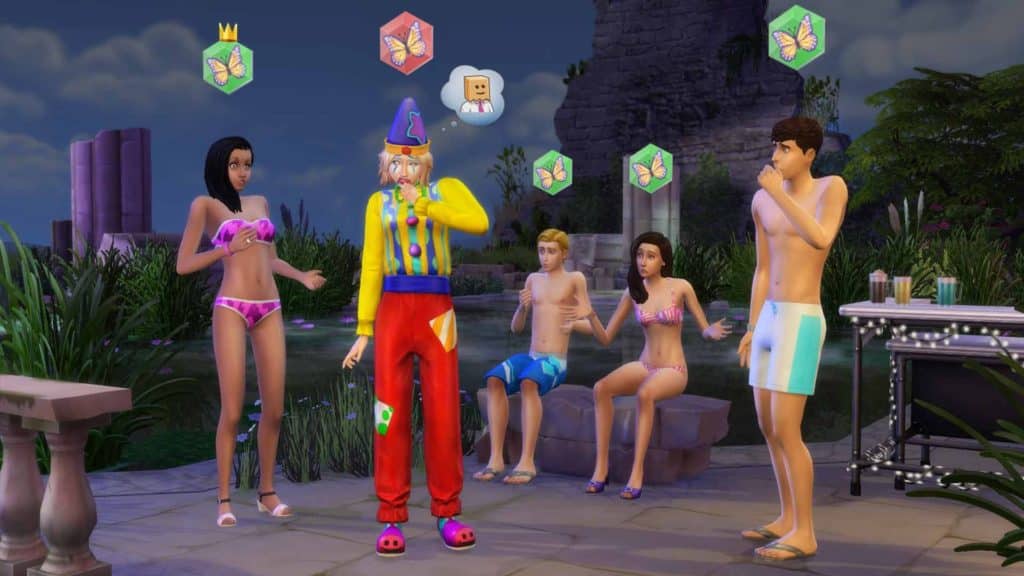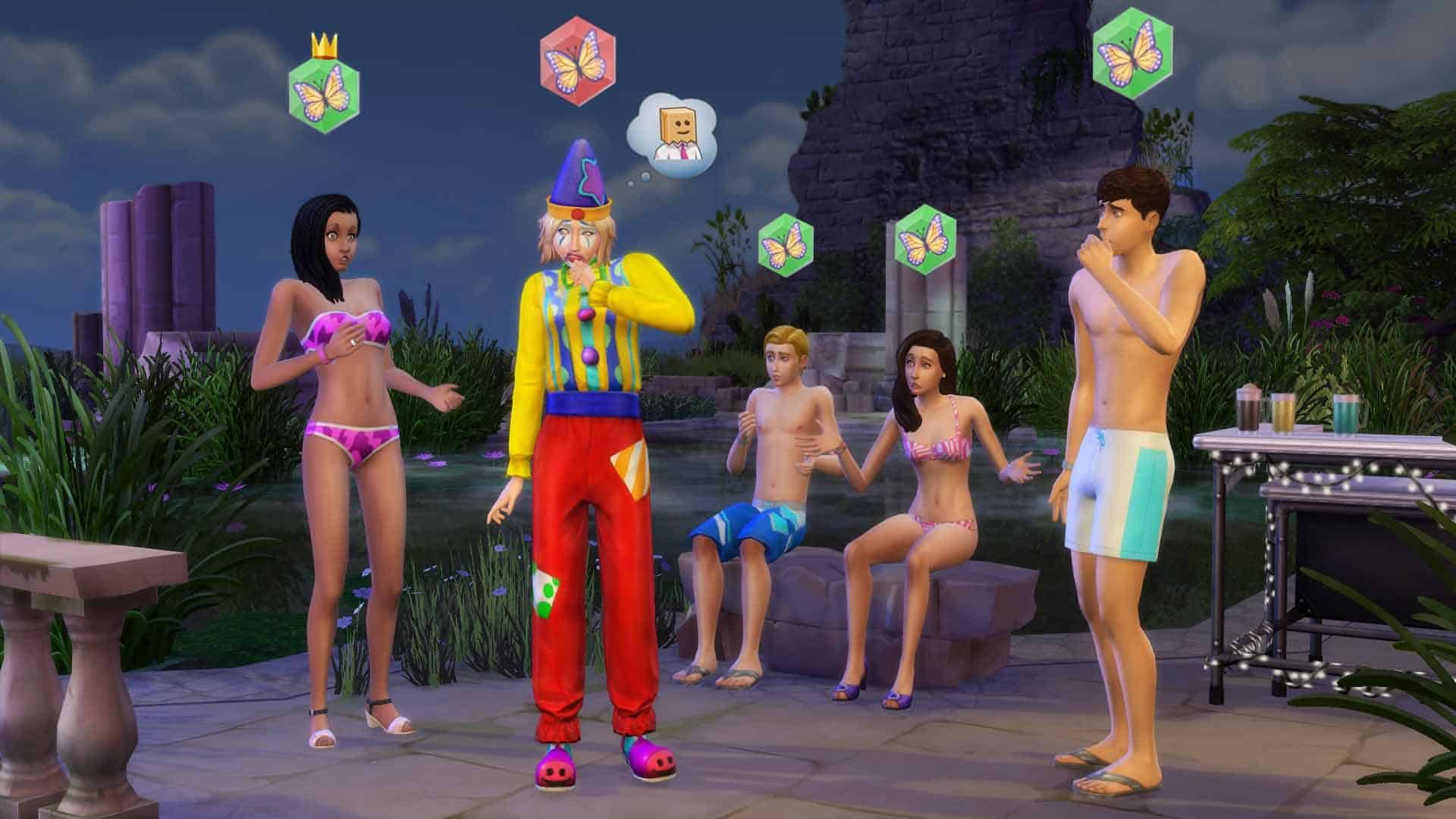 Latest Release – High School Years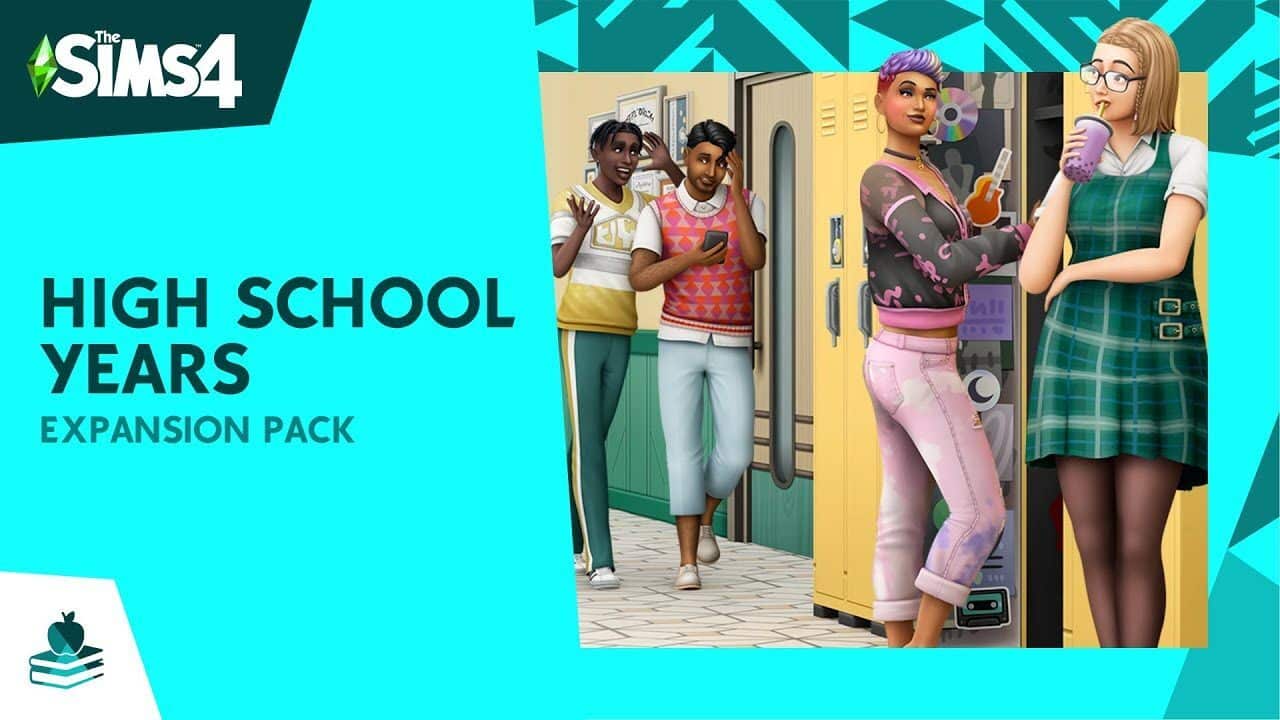 Image Via EA Games
The Sims 4 High School Years is the latest Sims 4 expansion pack. It allows you to live out the best time of your Sim's life as a teenager in High School. Your Sim is now allowed to attend high school classes, join clubs and make high school memories.
We haven't had the chance to play this expansion pack yet, so we haven't rated it. However, from what we've heard, the expansion pack is excellent. Its best feature is how it improves the day-to-day life of your teen Sim. It also adds new items, CAS options, communal lots, and careers. It's worth checking it out.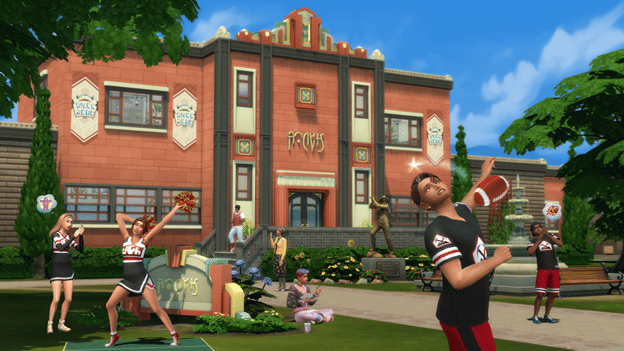 Final Thoughts
There are 12 Sims 4 expansion packs out, and we've rated them from best to worst. While the last pack isn't necessarily terrible, we think it's lacking compared to other expansion packs you could choose from. In addition, we haven't had the chance to try the Sims 4 High School Years just yet, but as soon as we do, we'll add it to the ranks!
What are your thoughts if you'd had the chance to play High School Years? Where would you rank the expansion pack on this list? Let us know in the comments below or on Twitter.