More people have played The Sims 4 than live in France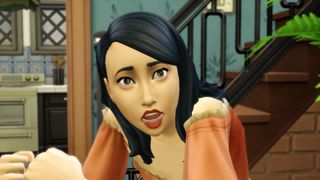 (Image credit: Maxis)
The numbers are in, and it turns out that basically all of you are playing The Sims 4. In an announcement put out yesterday, EA announced that The Sims 4 is officially the "most widely-played game in the history of the franchise" with over 70 million people having played the game, 16 million of which signed up since it went free-to-play last October.
Well, isn't that nice? But some of the news is a lot scarier. Since the release of the Growing Together expansion pack containing the "infant life stage," reads the announcement in a tone usually reserved for Resident Evil antagonists, The Sims 4 has accrued more than "8.6 million Sims infants in-game".
That's a veritable baby army, and the update doesn't even mention how many of them were freakish, stretchy slenderbabies(opens in new tab).
Do you have a mouse?BaseAttackForcePlay Now
Meanwhile, 1.7 million households have been constructed in the San Sequoia map included in the Growing Together expansion (equalling, I believe, around five babies per home, which seems remarkably premodern). Players have also achieved 27.1 million milestones (including 12.2 million infant milestones) across all platforms.